For over 39 years, EMI Network has helped financial, legal, women-owned, and small professional services firms attract their ideal clients, engage their target audience, and build strong client relationships through content marketing. Our large brand capabilities and passion for helping small-firms grow, has led us to build our "Network" of multi-channel, multi-functional solutions and programs for our clients.
PARTNERS & CLIENTS
OUR TEAM
Understanding that our clients' needs are varied and diverse, we've structured our team so we can be nimble and offer a wide range of expertise. Our team members are experienced professionals in specialties such as content creation, design, programming, SEO, marketing automation, website, social media, video, and project management. We put the right people with the right skills on the right projects. Our clients appreciate this flexibility and benefit from our team depth.
Lisa Lickert
President & Owner, EMI Network
Founder & Chief Energy Officer, LSW Management, LLC
Lisa spent the past 22 years doing crazy awesome things on an adventure to build her best life. She's been fortunate to work in a diverse array of industries and has led, acquired, fought a hostile takeover, sold, integrated, separated and built businesses while married to a saint and raising a special needs child. She's a mindset junkie and a wellness goal getter with a passionate belief in "Everything You Do Matters", known as the Butterfly Effect.
Throughout her career/adventure and regardless of the business, Lisa has focused on helping small businesses grow and people thrive. This is one of the reasons she fell in love with EMI Network in 2012 when she joined as COO. She later purchased the company, transforming EMI into a full-service content marketing & creative services firm capable of caring for every aspect of its clients' brands.
In normal serial entrepreneurial fashion, Lisa is now launching a second venture, an online business coaching platform for moms with special needs kids. Her programs help women discover how they can take control and generate the income and flexibility needed by becoming entrepreneurs and launching a business.
Lisa's passion for helping and inspiring others to great success has led her to leadership roles with Dress for Success Cincinnati, YWCA, the Goering Center and the Metropolitan Club. Focusing on both the person and the business, Lisa recently launched an owner's forum, with an emphasis on building business with a purpose, called Cincinnati Catalysts with Success Champion Networking.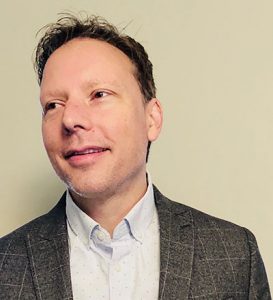 Adam Smith
Founder & Principal, Sound Press
Adam is the founder and principal of Sound Press, a digital growth agency employing a full life-cycle marketing approach when partnering with clients. By listening to clients, they discover what's import to clients and their markets, and then work to develop a marketing strategy and execution plans in web, digital advertising, and software builds.
Sound Press, founded in 2000, is a leading Cincinnati based marketing agency building brands and executing digital strategy for companies ranging from $10M to $2B+ and Fortune 500 class.
Adam is often called on to guest speak at business leadership groups presenting on the ever-changing landscape of marketing technology. Through Vistage, a national CEO advisory peer group of 20,000+ members, Adam (as a ten-year member) presents on Digital Strategy and Marketing.
Sound Press is known for creating brands and brand strategy, digital strategy & advertising, e-commerce strategy in B2B and B2C, marketing campaigns, responsive web sites, and web application development in B2B, manufacturing, automotive, and other industries. Sound Press larger clients include General Motors, eBay, Icahn Enterprises, and TriHealth. As an entrepreneur, Adam is a consultant to start-ups and accelerators and is an active investor member of Keiretsu Forum.
Also, a classically trained musician, Adam leverages creativity by blending creative and technical aspects of business growth. His most rewarding music performance was performing in Carnegie Hall with his daughter in 2015. He lives in Cincinnati, OH with his wife and two children. Adam serves on corporate, advisory, and non-profit boards.